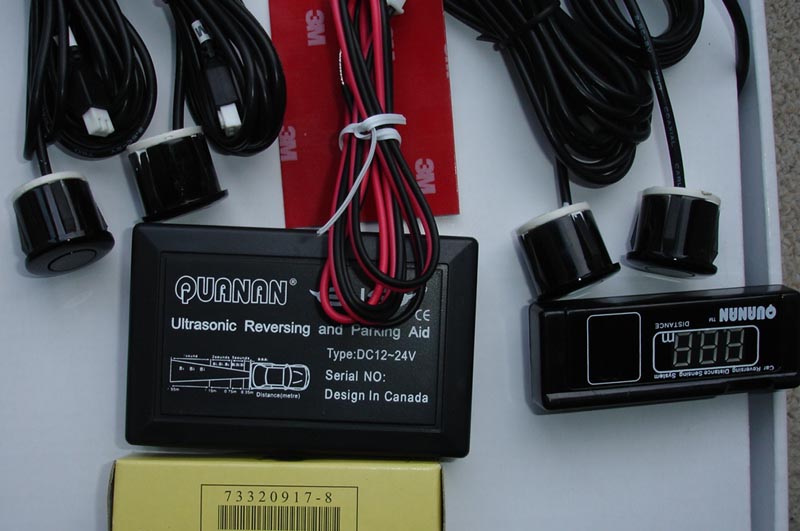 Quanan 2030 parking sensor system, Quanan is one of the best brand of parking sensor system in the market,
which has more than ten year experience to design and making parking sensor system.
This item comes with LED displayer and very easy to install and can display the distance from about 2.50 meters
to 0.35 meters in each centimetre, not does not like most LED system only display from 1.50 meters and only change each decimeter.
There is a buzzer is built in the LED unit and there is a switch on the top of the LED unit for turn off, low and high sound.
If you search google for this item, you will find the retail price is 99.99 pounds, but we only sell half price 49.99 pounds for it and comes
with one year warranty. The system does not like most of systems in the market that are not suitable for metal bumper, it special designed
for metal and plastic bumper, can be for any pick up truck, Van, SUV 4*4 and cars. The system is compatible for both 12 and 24V DC,
so can be install on any vehicles, including coach, truck mini Van.....
Please note this system come with 2.5 meters cable length sensor, we also have 8 meters length sensors for longer
vehicle. Please see our other QUANAN production or email to ask detail.
What are in the box:
1. Main unit
2. Four 22mm sensors in black colour with 2.5 meters cable ( Colour also can choose silver and white, please
note the colour of the sensors you need when you make payment, otherwise black sensors will be sent)
3. LED unit with 5 meters cable to connect the main unit, the size of the LED: 7.3cm (L)×2.7cm(H)×1.5cm(W).
4. power cable with 1 meter cable
5. 22mm hole saw for both metal and plastic
6. Instructions manual in English
7. 3M stick pad for main unit and LED displayer fix on the car.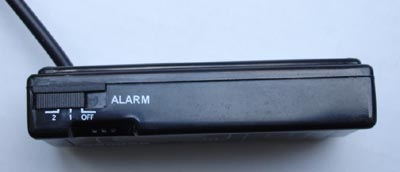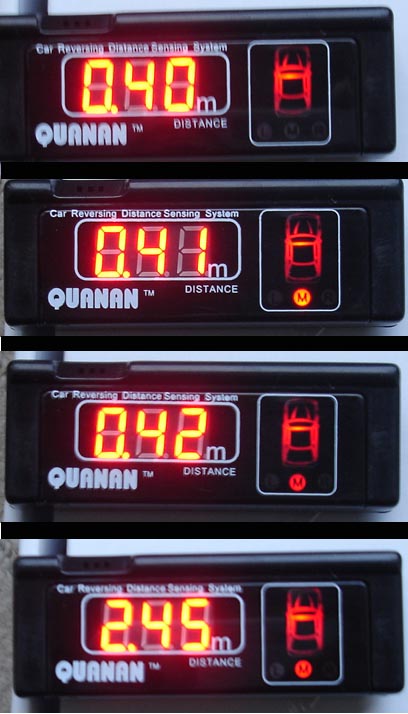 ---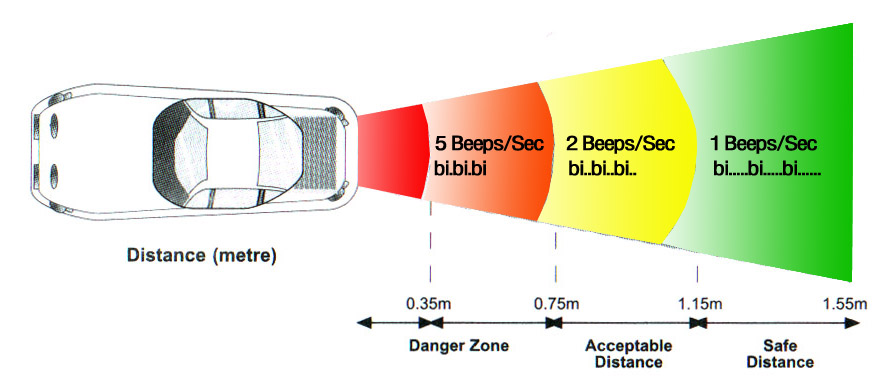 Item will be sent on the same day from London if payment can be
cleared by 4pm Monday to Friday and 10am on Saturday.
WE ARE A COMPANY INCORPORATED IN ENGLAND AND WALES. REGISTERED NO: 5708381
VAT NUMBER: GB888550078
THE FINAL PRICE INCLUDS 17.5% VAT, VAT INVICE CAN BE PROVIDED BY REQUESTED.